"Why virgins, you ask?

Because [they begged me to spare them, and] beggars can't be choosers."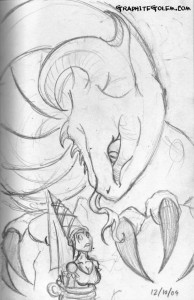 *Feel free to make up your own answer for this. This quote was the simplest of all the ones I pondered. Some of you might recognize Princess Aria from my thesis film, Dragon, Interrupted.