It's been kind of a strange, restless Sunday, and this ennui kind of bled into my work today. I'm still kind of feeling a little distracted, so I'm just going to post the progress images without any thought process commentary- I kind of want to get away from the computer for a while.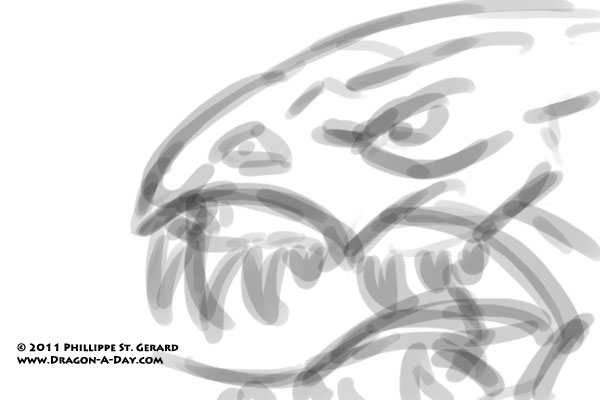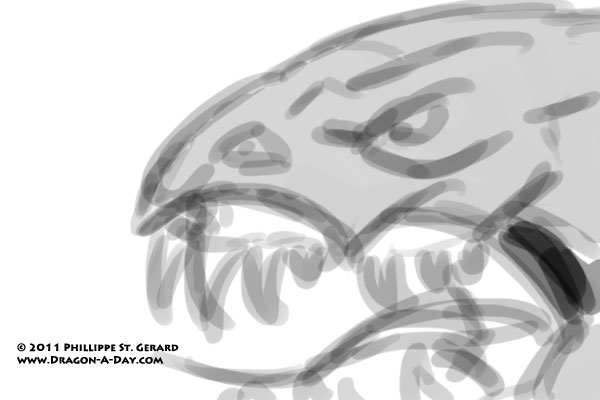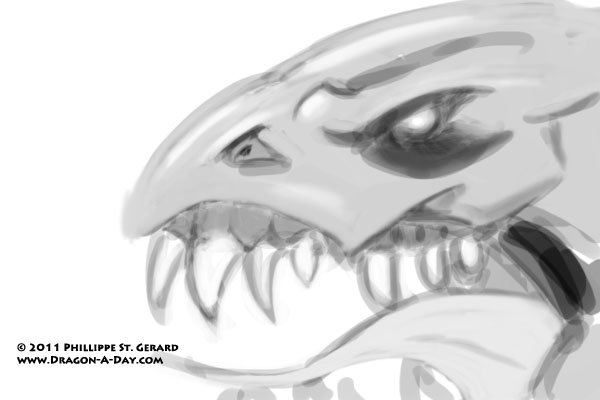 Mostly I found myself annoyed by my inability to "see" the gradations that ought to occur towards the edges of things- two objects that are the same color (or close enough to it, like your hands) resting on top of one another have definite edges, and I was having no end of trouble defining those edges without lines.
I also wanted to do a dark background, but the way that I worked made it more difficult than I really cared to figure out how to put the dragon on a dark background without the dark background showing right through it. Sigh.
That's it for now; I'm gonna go to bed.