Just kind of sketching around at D&D tonight while we went shopping for last-minute magic items right before we headed off to face Certain Doom:
I didn't have much to buy for my druid, so I ended up doing a second sketch. I had been thinking of doing some sort of closeup for awhile, and decided I might as well try it tonight: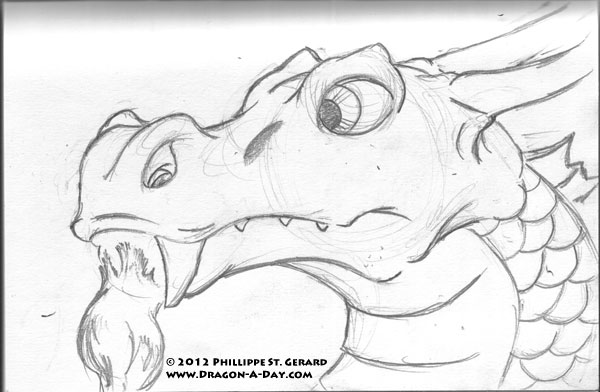 I probably could have gone into greater detail on the scales or the face itself, but I wasn't sure what to do. Probably just some color on the scales would have been a good place to start, in hindsight, but it'll fly.