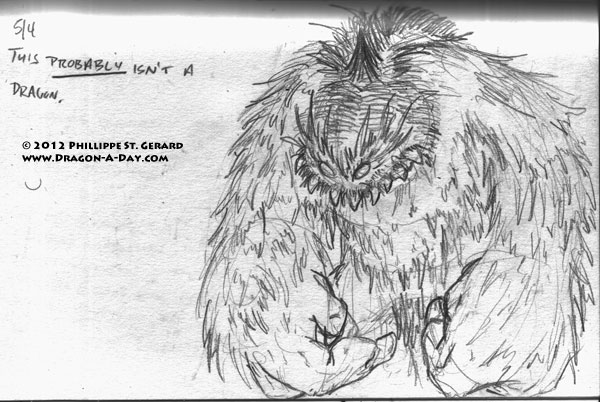 No, this probably is not a dragon. It'd probably make halfway decent concept art for the Abominable Snowman of the North (a.k.a. Bumble) if Michael Bay ever did a reboot of Rudolph the Red-Nosed Reindeer, though.
That having been said:
But, is this?

The spines definitely serve a different purpose than fur might, but is the absence of (obvious) mammalian traits enough?

Especially since some dragons have fur, and some have breasts?