It's rather hot here in NYC, and I think I spent too much time outside with a bunch of stuff on my back (the lair was finally sprayed for bedbugs, and I had to flee for several hours), so now I'm feeling fried, which means no pretty prose for you.
Instead, I rekindled my love of the Random Word Generator over at watchout4snakes.com.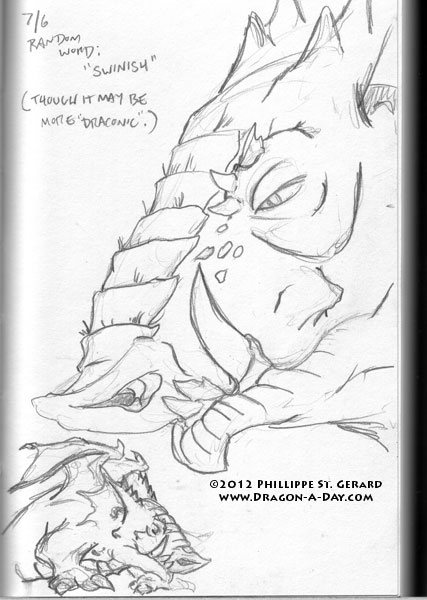 It's important to note that the wings are too small to carry it, whether it's a swinish dragon or a draconic swine.