I don't always do requests, but when I do, it's usually because they struck my fancy in some way, or because I like the person making the request. This one should be pretty self-explanatory.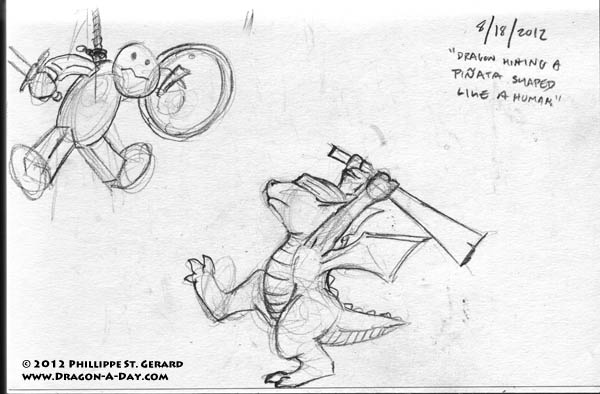 I guess the pinata could have looked more pinata-y, but I didn't want to do the sort of…feathery papier-mâché that I've seen lots of pinatas with. But it makes enough sense, I believe.
Anyway, it's far later than it's supposed to be and I have a long day of doing nothing, then scrambling to get some painting done ahead of me. G'night.