"It's raining sweet magic…"-Raffi, Raining Like Magic (From the soundtrack to Ferngully: The Last Rainforest)
After being overcast for much of the afternoon, it was actually pleasant to be outside, as well as inside, for once.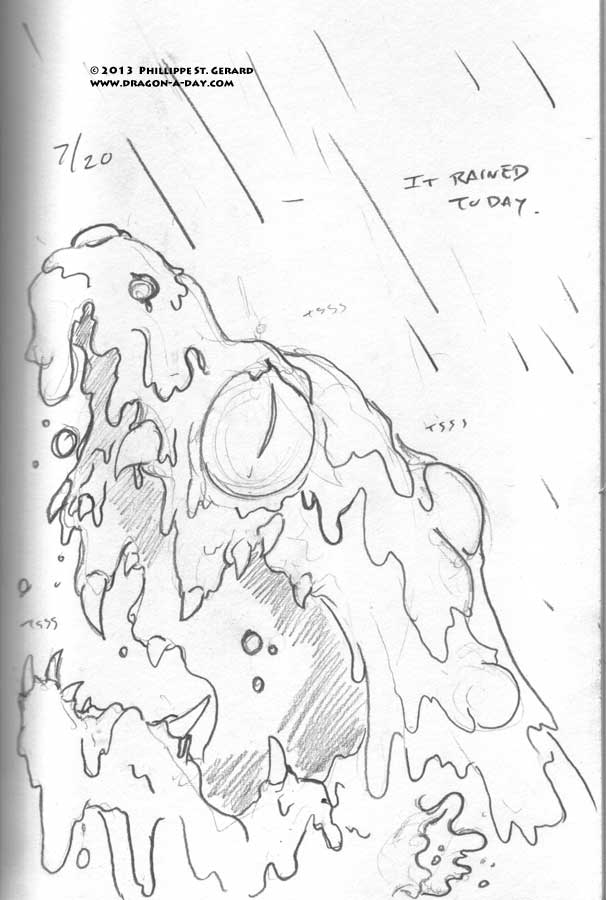 Some of you might recognize the Heatwave Dragon from 2011, which seemed appropriate. Or not.