First, I wanted to share this with you, dear reader: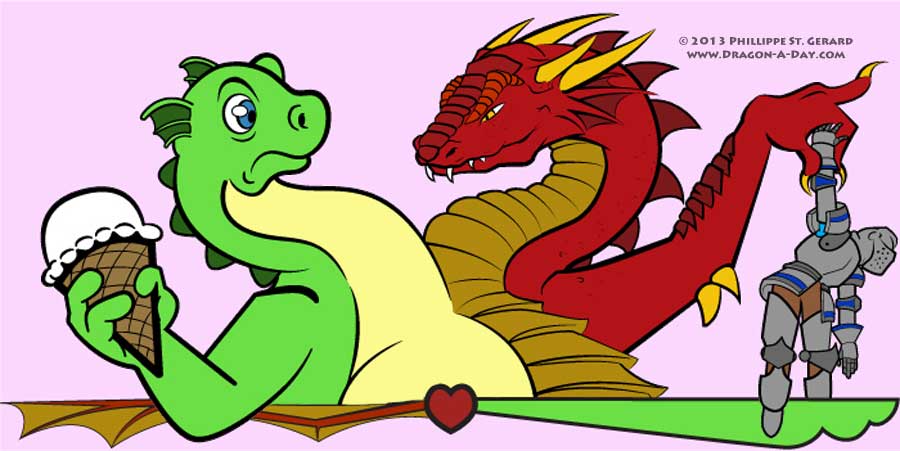 I'm happy with the way that this is progressing, though looking at it a few hours later, I'm not 100% certain that the fact that the two dragons are conjoined reads especially well. I'll probably have to make them both closer color-wise, at least the underbelly, to work on fixing that. Also, I'm not sure about the wing border, but I didn't want to just have a straight line at the bottom of the image.
Anyhoo, thinking about my anatomy quandary from last night made me want to do something Rule of Coolish, but I couldn't make myself go all the way, so this is what you get, because I need some rest: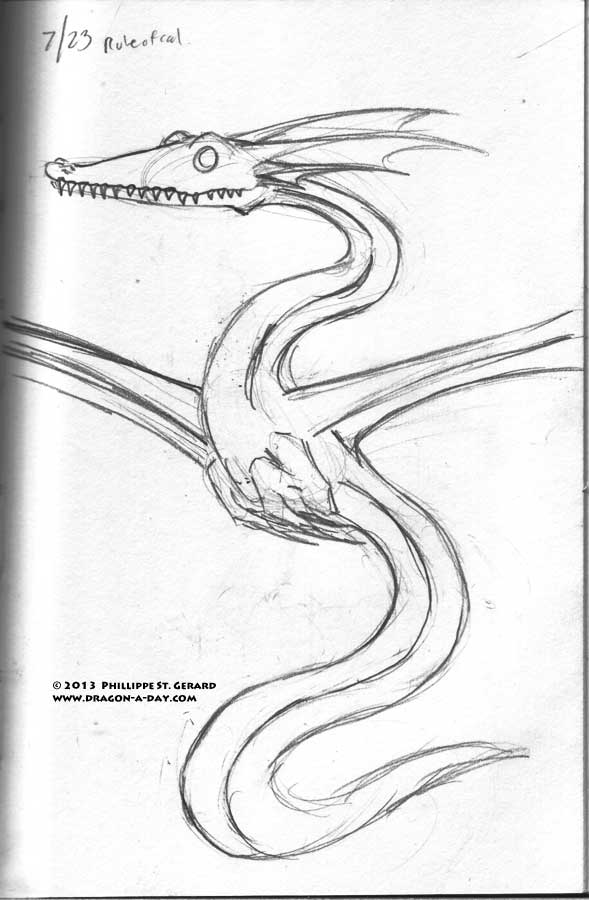 Even though there's no place to put, well, anything inside that dragon, it pretty much reads as "dragon," and that's the point. I wanted to put hind legs on it, but my mind kept rebelling against it for some reason.