This will probably only make sense to a few of you: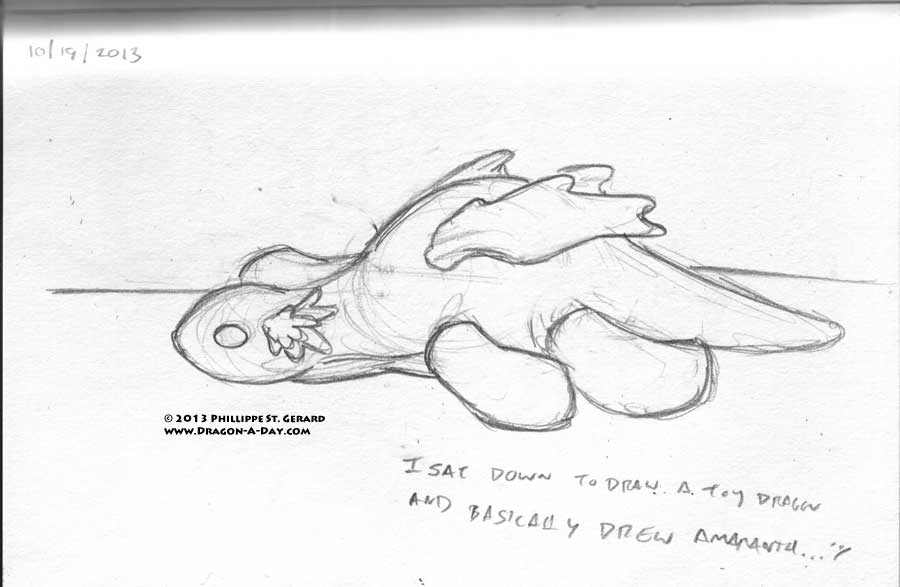 To explain: I have/had a webcomic project that I was working on pretty steadily a few years back and want to start working on again. One of the characters is a little purple dragon named Amaranth.
Then tonight, I was in the mood for a toy dragon sketch (as I probably thought it'd be simple) and basically drew her without meaning to.