It's Halloween. I didn't do anything for it this year, which has me a little down. Spent the weekend cleaning and doing things around the apartment and today doing more cleaning, along with crossing some other things off of my To Do List.
A conversation with The Lady about vampires led to this: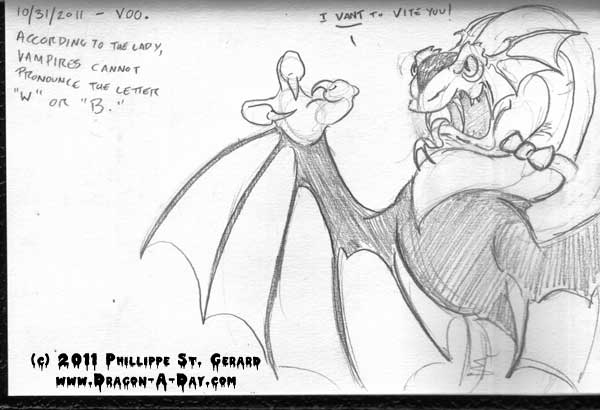 While I've done variations on the idea of a vampiric dragon before (and here for the first one I ever did), for this one I tried to draw upon old-timey vampires, most obviously Dracula and his classy, well-dressed ilk.
There was also this: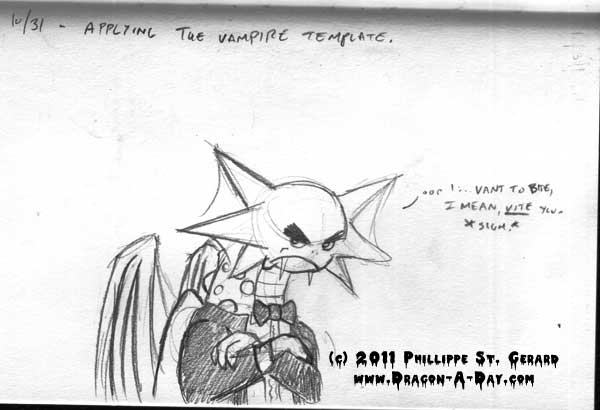 Happy Halloween, everybody!