The last few anthropomorphic dragon drawings, especially yesterday's, had me wondering about clothes that an anthropomorphic, bat (or dragon-)-winged creature could possibly wear.
Many of us cheat, showing the creature from the front wearing some sort of impossible garment that either has an ordinary neck hole, fastens in the front or conforms to some other non-winged form. Furthermore, any sort of wraparound garment is infeasible, because of the "sails" of the wings in most, if not all cases, connecting to the body (I would translate my "half asleep and writing in my sketchbook on the train" scrawl, but I am too tired at the moment.):
And since clothes make the man, but not the dragon, here are some actual sketches: another set of Selroth sketches (which puts us at the halfway mark for this round of commissioning, and a sketch for an art trade with IsilanaRith from draconity.org. In exchange for a illustration of her
Celestial Dragon
, she will be doing one of
my personal dragon
.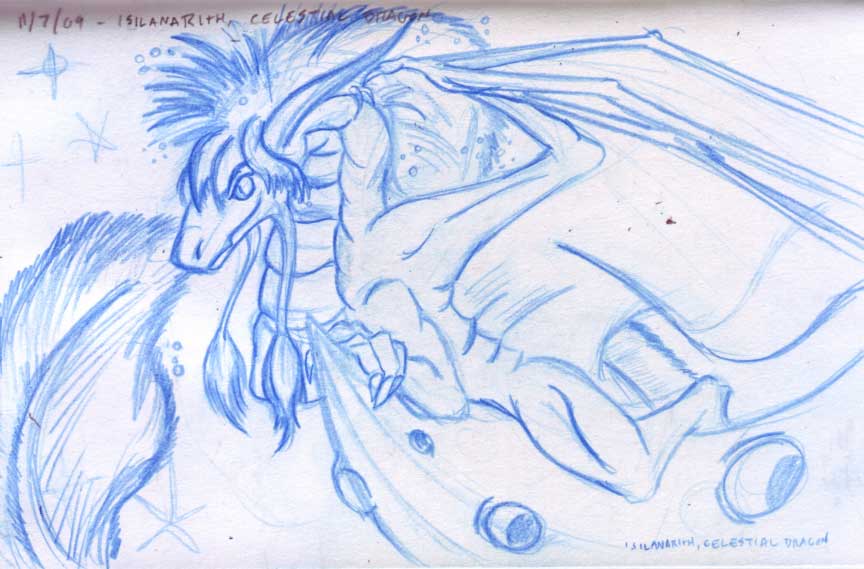 Good night; I've got a busy Sunday ahead, involving a funeral among other things.