While poking around on the ad-heavy d20pfsrd.com during a lull at work, I came across a text-only ad that said something to the effect of "Surly Dragon," and possibly not much more than that. (My ad blocker at home has hidden those ads and I haven't been able to reproduce it, and I couldn't send myself a screenshot)
So I clicked it. I was not disappointed, though there was significantly less dragon than the domain name would suggest, even in their logo:
I mean, I can kind of see a dragon there: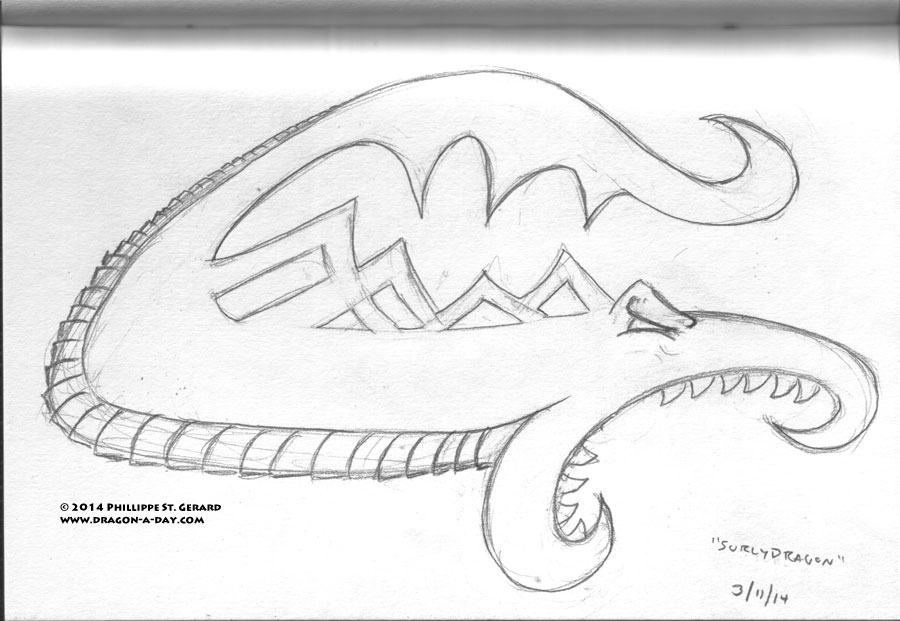 but in my opinion, it's a bit too stylized to serve as a logo implying dragons, surliness, or gaming, if you asked me (which nobody did, but hey).