I made biscuits this morning (I'm feeling lazy and will type the recipe out tomorrow). My fat of choice is vegetable shortening, if that matters to anyone.
Shortly after I assembled the ingredients, I decided to use the hand mixer instead of a spoon because I don't get to use it very often and thought it would be "fun."
This happened: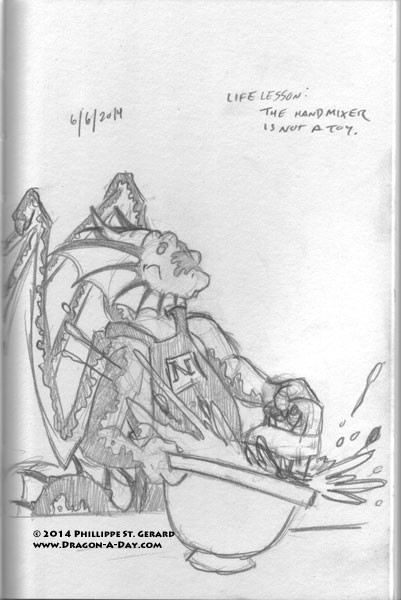 Also, probably because I overmixed them, my biscuits fell a few minutes out of the oven. They were still tasty, though.