So I didn't quite make it in time for that dragon contest. I mean, I didn't really think I would have time, based on other, more pressing life obligations, but then suddenly I had a free Sunday, so I went at it hammer and tongs, but my coloring process still takes way too long.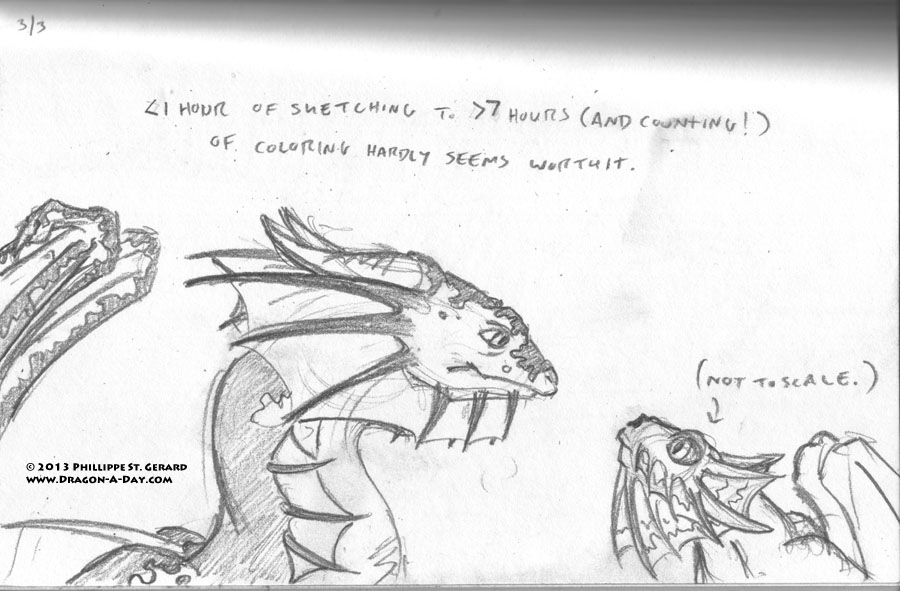 And for those of you who were wondering, I got this far before I had an internet outage as well as my brain just rolling over and crying uncle:
I also forgot to mention that the Frilled Marsh Dragon was supposed to be threatened by pollution- that was part of my "put it in the world" angle. I kind of fudged the background, and will need to redraw it before I start coloring it in earnest.