I got an email today from the girlfriend which included the following:
Oh!  And belly feathers on the Pride dragon would be kickass. :)
So I tried it. I might not have been thinking along the same lines as she was; at first I thought of lining the sides of the underbelly with feathers, then found myself putting feathers all over the place: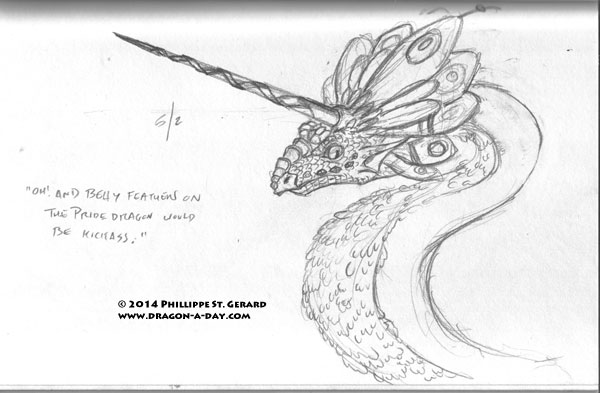 The crown of feathers is a step in the right direction, I think, and I will explore it a bit farther. I should have stuck with the idea of just a few feathers, though the idea of a proud eagle or peacock also comes to mind.