Sorry about missing last night, kids; while I did my sketch ahead of time, things got away from me, and I didn't get to post it.
So "Frilled Marsh Dragon" has stuck in my head to the point where I think that it wins. To that end, I have been refining (or trying to refine) the original, because it felt a little too generic in some ways.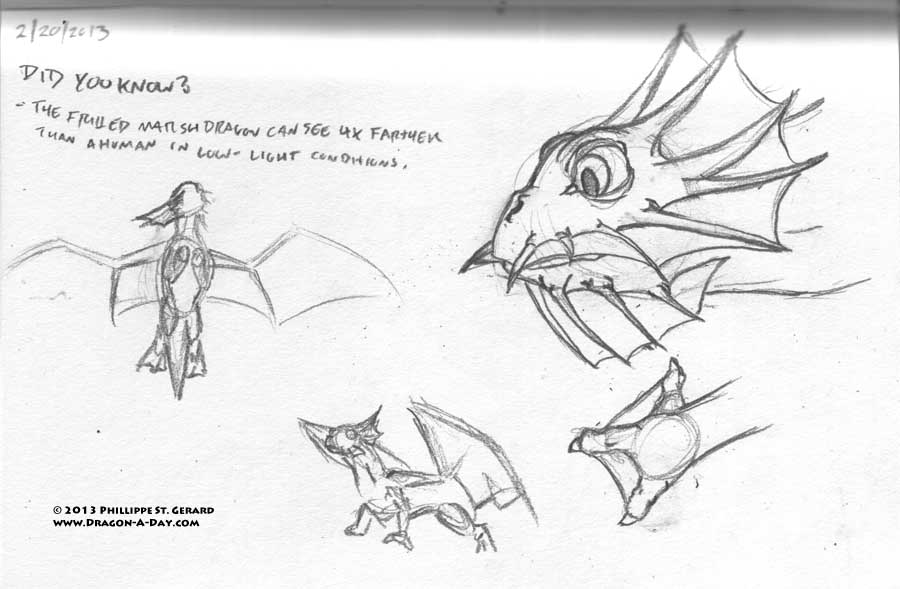 I had also thought of doing a list of "Fun Facts" about the dragon, but then got caught up in noodling out some of the details.